Appetizers
Taco Bhel (1 pc)—–$ 6.99In house freshly prepared Indian Taco shells filled with spicy and sweet bhel mix, with amul cheese topping.(No MSG)
Masala Vada(1 Pcs) —–$ 3.99Mixture of Indian spices & chana dal fried for a crispy texture.(No MSG)
Onion Pakora—–$ 3.99Onions dipped in besan & rice batter which is then fried.(No MSG)
Onion Chili Bhaji(5pm to 8pm)—–$ 1.49Onions & chili mixed together, dipped in besan & rice batter which is then fried.(No MSG)
Lilva Kachori(4 Pcs)—–$ 3.99Toover liva mixed together with Indian spices, fried & served with chutneys.(No MSG)
Khaman Dhokla (8 Pcs)—–$ 4.99A snack made up of rice & split chickpea batter.
Aloo Vada—–$ 1.00Potato balls dipped in chickpea flour & deep-fried, served hot with chutney.(No MSG)
Samosa—–$ 1.50Crispy puff pastry stuffed with lightly seasoned potatoes & green peas. Served hot with chutney.(No MSG)
Kachori—–$ 1.50Spicy snack made of flour filled with a mixture of split moong beans. Served hot with chutney.(No MSG)
Vegetable Puff—–$ 2.99Pastry puff filled with mixed vegetables seasoned with Indian flavors.(No MSG)
Pav Bhaji Puff—–$ 3.49Pastry puff filled with mixed vegetables and potato pav bhaji masala seasoned with Indian flavors.(No MSG)
Rajula's Specials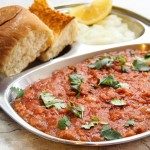 Pav Bhaji—–$ 8.99
Spicy blend of vegetables in tomato gravy served with soft bread that is cooked with butter.(No MSG)
Cheese Pav Bhaji—–$ 9.99
Spicy blend of vegetables in tomato gravy served with soft bread that is cooked with butter. Topped with Amul Cheese(No MSG)
Misal Pav—–$ 7.99
Spicy lentil stew/ misal topped with farsan and served hot with fresh dinner rolls/buns that are toasted with butter.(No MSG)
Dabeli(1 piece)—–$ 5.99
Boiled potatoes with dabeli masala served on a bun with chutney.(No MSG)
Chole Puri—–$ 8.99 Chickpea curry served with 2 fried flat breads.(No MSG)
Chole Bhature—–$ 8.99 Chickpea curry served with 1 fluffy fried Bhatura.(No MSG)
Dahi Vada—–$ 4.99
Lentil dumplings tossed in a creamy whipped yogurt topped with spicy & sweet chutneys.(No MSG)
Bombay Vada Pav(1 piece)—–$ 5.99
Deep fried potato patty with cilantro & Indian spices served on pav bread with garlic chutney.(No MSG)
Vegetable Biryani—–$ 7.99
Basmati rice mixed with whole spices & fresh vegetables served with riata & chili sauce on the side.(No MSG)
Aloo Paratha—–$ 6.99
Whole wheat bread stuffed with a mixture of mashed potatoes & Indian spices served with yogurt.(No MSG)
Masala Maggi—–$ 4.99
India's favorite instant noodles cooked in Rajula's Style.
Cheese Maggi—–$ 4.99
India's favorite instant noodles cooked with the richness of cheese.
Chaat Thali—–$ 14.99
Street Chaat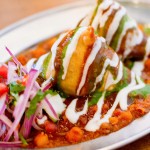 Pani Puri (8pcs)—–$ 5.99
Round fried hallow puris with filling of chickpeas, boiled potatoes, chutney & onion served with spiced & flavoured water.(No MSG)
Bhel Puri—–$ 4.99
Puffed rice & sev mixed with potatoes, onions, chaat masala & chutney.(No MSG)
Papdi Chaat—–$ 5.99
Flat fired crispy puris mixed with diced potatoes, onions & chutneys topped with sev.(No MSG)
Dahi Batata Puri—–$ 5.99
Round puffy puri filled with mashed potatoes, yogurt garnished with crushed sev, moong dal & chopped cilantro.(No MSG)
Rajula's Special Mixed Chaat—–$ 5.99
Flat puri mixed with chickpeas, chutneys & topped with tomatoes & dahi vada.(No MSG)
Kachori Chaat—–$ 5.99
Deep fried small wheat bread soft from inside served hot with sweet & mint chutney garnished with onion, curd & cilantro.(No MSG)
Samosa Chaat —–$ 5.99
Fried pastry stuffed with spiced potatoes topped with onions, chickpeas, yogurt, & chutneys.(No MSG)
Aloo Tikki Chaat—–$ 5.99
Small cutlet made of boiled potatoes, onions & various spices, served with yogurt & chutneys.(No MSG)
Sev Puri—–$ 5.99
Flat fried crispy puris topped with boiled potatoes, onions, spiced with sweet & mint chutney, topped with sev, onions & cilantro.(No MSG)
South India Specials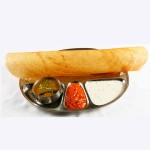 DOSA
Plain Dosa—–$ 6.99
A fermented crepe made from rice batter & black lentils served with sambar & three chutneys.(No MSG)
Masala Dosa—–$ 7.99
A fermented crepe stuffed with lightly seasoned mashed potatoes, fried onions & Indian spices served with sambar & three chutneys.(No MSG)
UTTAPAM
Vegetable Uttapam—–$ 6.00
A thick pancake made from rice & lentil batter, sprinkled with mixed vegetables served with sambar & three chutneys.(No MSG)
Onion Chili Uttapam—–$ 6.00
A thick pancake made from rice & lentil batter, sprinkled with onions, tomatoes, cilantro, green chilies & Indian spices served with sambar & three chutneys.(No MSG)
IDLI/VADA
Idli (2Pcs)—–$ 3.99
Steamed rice & lentil patties mixed with south Indian spices served with sambar & chutney.(No MSG)
Fried Idly—–$ 4.99
Shallow-fried idlis in oil, tempered with cumin & mustard seeds garnished with spices & cilantro served with sambar & chutney.(No MSG)
Mendu Vada (2Pcs)—–$ 3.99
Deep fried black grams doughnut served with sambar & coconut chutney.(No MSG)
Kids Menu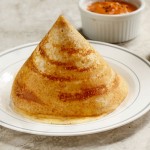 Cone Dosa—–$ 4.00 A fermented crepe made from rice batter & black lentils served in cone shape with sambar & three chutneys.(No MSG)
Mini Cheese Dosa—–$ 4.49 Small size fermented crepe with melted mozzarella cheese served with sambar & three chutneys.(No MSG)
Chocolate Dosa—–$ 2.49 Fermented crepe filled with chocolate spread and accompanied with whipped cream, raspberry sauce, chocolate sauce & nuts.(No MSG)
Fries—–$ 2.49 Every kids favorite Fresh crispy potato fries lightly seasoned with salt. (No MSG)
Combo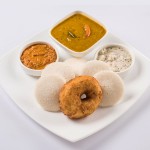 Combo One—–$ 5.99
2 idlis & 1 Vada. Two steamed rice patties & one lentil doughnuts served with sambar & chutney.(No MSG)
Combo Two—–$ 6.99
2 idlis, 1 vada, Coffee/Tea. Two steamed rice patties & one lentil doughnut served with sambar & chutney.(No MSG)
Combo Three—–$ 8.99
1 Idli, 1 Vada & 1 Masala Dosa. One steamed rice patties, one lentil doughnut & One delicious potato masala filled Dosa served with sambar & chutney.(No MSG)
Sweets
GULAB JAMUN (1 piece)—–$ 3.99
Dry milk & cottage cheese dumplings fried & soaked in sugar syrup.(No MSG)
RASMALAI (2 pieces)—–$ 3.99
Cottage cheese patties dipped in creamy milk topped off with nuts. (No MSG)
RASGULLA(3 pieces)—–$ 3.99
Cottage cheese dumplings cooked & soaked in sugar syrup(No MSG)

Drinks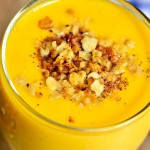 COLD
Dry fruit falooda—–$ 5.99
Fresh Sugarcane Juice—–$ 4.99
Juice extracted from sugarcane with a hint of ginger & lime.(No MSG)
Water Bottle—–$ 1.00
Mineral water bottle.(No MSG)
Mango Lassi (No MSG)—–$ 3.99
Sweetened fresh yogurt & fresh mango pulp mixed together.
Orange Juice—–$ 4.99
Freshly squeezed orange juice Now Made to Order.(No MSG)
Nimbu Soda—–$ 3.99
Sweet & Tangy Fresh Lime Soda.(No MSG)
Desi Pop Soda—–$ 1.49
Kala Khatta Soda, Ice Cream Soda, Jeera masala Soda, Santra Soda, Lemon Soda & Mango Soda.
Thumps UP/Limca—–$ 1.50
Soft Drink —–$ 1.29
Coke, Sprite, Dr Pepper etc.
HOT
Masala Tea—-$ 1.99
Flavored tea beverage made by brewing black tea with a mixture of aromatic Indian spices & herbs including masala.(No MSG)
Madras Filter Coffee—–$ 1.99
Drink made by mixing frothed & boiled milk with ground coffee powder in a traditional Indian filter.(No MSG)
Curries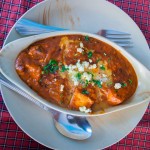 Dal Fry 12oz—–$5.99
Yellow lentils cooked with fresh ginger, garlic, & cumin seeds garnished with cilantro.(No MSG)
Dal Makhani 12oz—–$5.99
Black Urad Dal cooked with fresh ginger, garlic, & cumin seeds in cream and butter sauce. Garnished with cilantro.(No MSG)
Chole Curry 12oz—–$5.99
Chickpea curry cooked with Indian spices.(No MSG)
Pav Bhaji Masala 12oz—–$5.99
Curry made from potatoes in tomato and onion masala.(No MSG)
Paneer Butter Masala 12oz—–$6.99
Cottage cheese cooked in creamy tomato sauce.(No MSG)
Kadai Paneer 12oz—–$6.99
Cottage Cheese cooked in onion and tomato masala with aromatic Indian spices.(No MSG)
Bhindi Masala 12oz—–$6.99
Okra sautéed with onions and Indian spices.(No MSG)
Vegetable Korma 12oz—–$5.99
Seasonal vegetables cooked in creamy tomato and onion curry.(No MSG)
Indo Chinese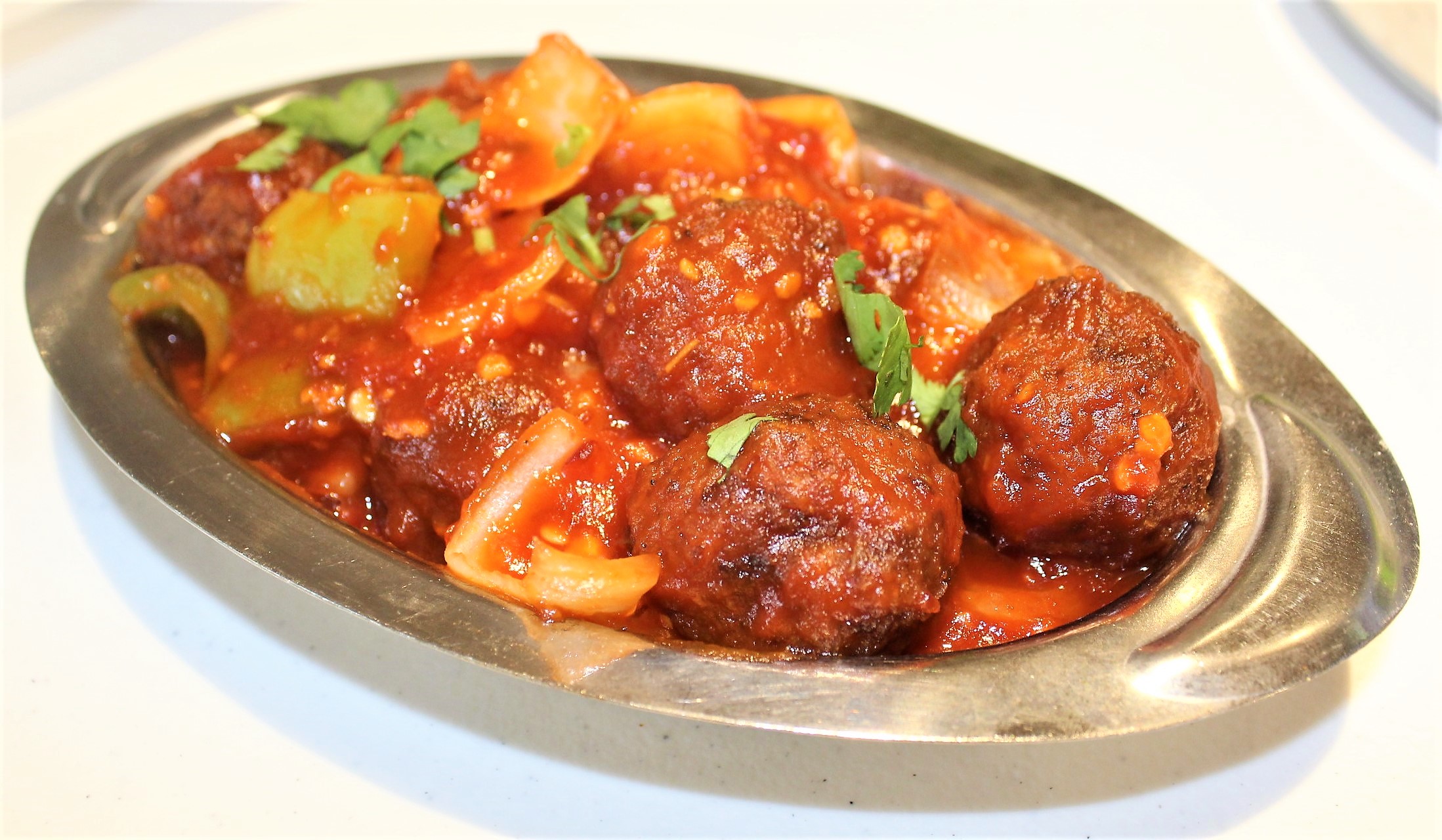 Gobi Manchurian—–$ 6.99 Cauliflower fritters wrapped in a spicy, sweet and tangy sauce in a spicy, sweet and tangy sauce.(No MSG)
Chili Paneer—–$ 6.99 Cottage cheese wrapped in a spicy, sweet and tangy sauce in a spicy, sweet and tangy sauce.(No MSG)
Veg Fried Rice—–$ 7.99 Long grain white rice sautéed with fresh seasonal vegetables and Asian seasonings. (No MSG)